Home
Purchase Kits
Tips, Instructions
About On30IMA
Contact, Feedback
Links
Site Map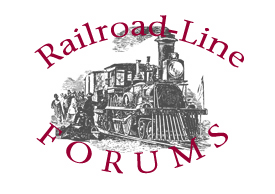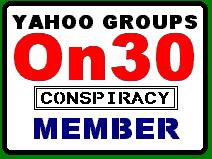 Laser cut wood kits for On30 gauge (30" track).


Passenger Coach, Parlor Car, Combine,

Box Cars, Stock Car,

Reefer,

,

Gondola,

Hopper, Flat Car and Caboose.

These have been referred to as "scratch kits" as some ability to work with scratch building materials is helpful.

However all main pieces are laser cut and ready to assemble.



NOTICE: We have sold our home in MA and are moving to FL mid June. All items have been temporarily zeroed out. I hope to be back up by mid July with all the kits and more.

T

he modeler should have a basic understanding of car types and part nomenclature. Beginners may encounter a learning curve, which can be good. Please read the instruction page before purchasing a kit to make sure you are able to complete the assembly.

And I am always available for help.

All laser cutting and detail parts are made right here in the

U

S

A

.



The kits are a basic, general style and usually follow no particular prototype. However, they are based on design principals used during the heyday of narrow gauge. They can be easily modified or added to by the builder. These kits are also useful for On3 and Sn42. Look in the

Modeler's Gallery

to see what others have done.



Kit instructions, modeler's gallery and helpful tips are under the Tips & Inst. link. Most of the kits are now available by going to the Purchase Kits page.
To see what parts are included in a kit, go to the Tips & Instructions

for each car.





To keep costs down, instructions and documentation are provided on the web site. The modeler can also purchase additional detail parts of his own to further improve the car. Basic detail parts are included in the kit which can be seen in each cars

Assembly Instructions

.

Because of the large variety available, trucks and couplers are not included in the kit price. However, we have made arrangements to offer one style of trucks and couplers at additional cost if you so choose. Otherwise, the modeler can purchase other ones that fit the rest of his rolling stock and locos.





We do not spend any money on advertising, instead relying on word of mouth and modeler's recommendations on the various forums. If you like this kit, a good word to your fellow modelers and on the forums is always welcome. If you have a comment or improvement suggestion, we always welcome those. Our goal is to provide a quality kit at an affordable price.
The Caboose/MOW Cars are in stock. Many of the other kits are in stock also.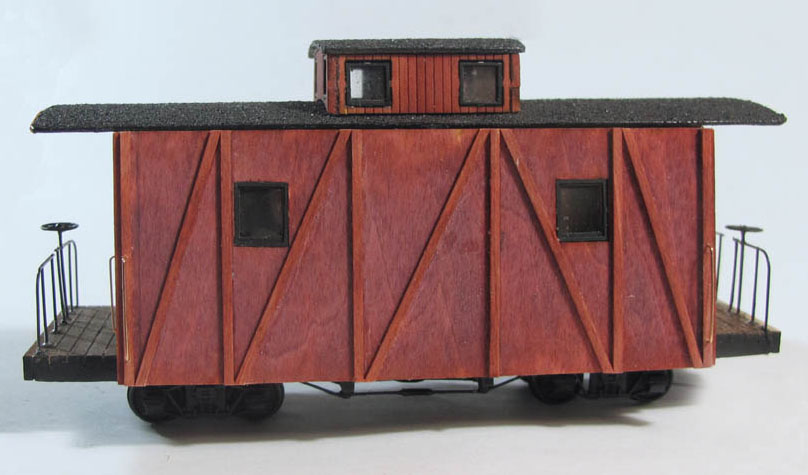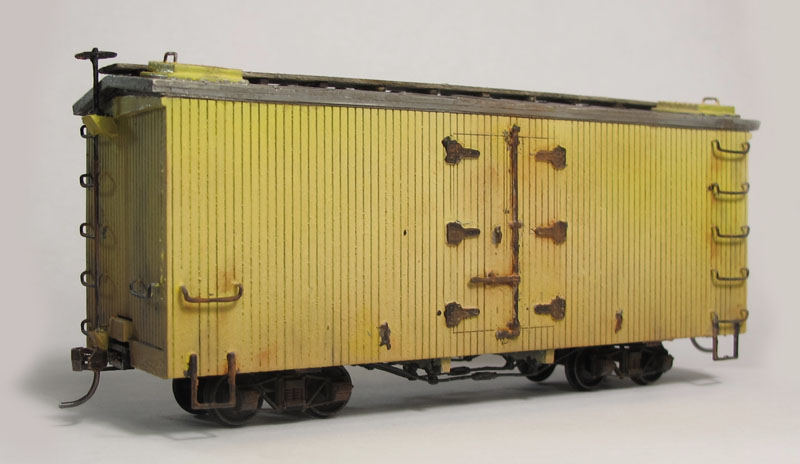 And, if you are in need of structures or building parts for your O scale layout, check Rusty Stumps for some of the best parts and personalized service.